Thank you for shopping with Bake It Easy below is all the information you will need to know about the delivery and shipping policy.
Bake It Easy is on online store only we do not have customer access to our warehouse all orders will be shipped with Australia post, we will endeavour to get your order to you as safely and as quickly as possible.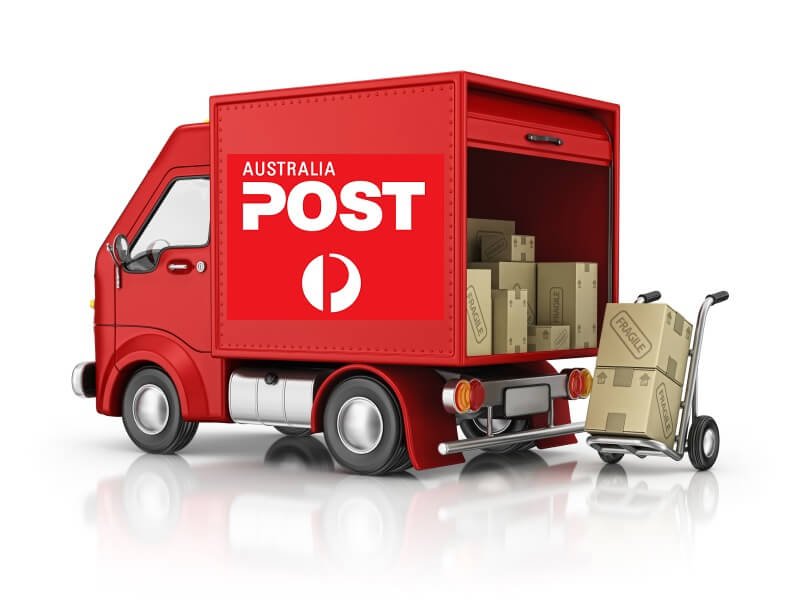 Placing your order
We hope our website can help you continue to grow and expand your vision no matter what your age or how much experience you have when it comes to baking and cake decorating. Browse our website by clicking on "shop" and simply enjoy checking out our wide range of products by clicking on the categories you're looking for. When you find the products, you would like to purchase adjust the quantity you would like and click the "Add to Card' button, once you have all the products in your cart, if you have a coupon code now would be the time to add it into the "Have a coupon code" section at the bottom left hand side of the page. Then click update cart and then click "Checkout".
Your next step is to fill out your personal information like your email address so we can send you a confirmation of your order and we can update your order status e.g. Awaiting payment, Awaiting fulfillment and shipped. 
At Bake It Easy we are committed to protecting your privacy, and endeavour to give you a safe online experience. The personal information we obtain from you is to process your order and to personalized your shopping experience. To find out more about how we protect your privacy please read our privacy policy.
Step 1:
Please fill in your shipping address where you would like your order to be shipped to. Once you have entered your information click "Continue"
Step 2:
Now it's time to choose your shipping option. All our shipping costs are based on weight and size and will be calculated at the checkout, we do offer free shipping on ALL our chocolate transfer sheets and over 100 other products in store. If the product you have chosen has free shipping it will show under the product description and at the check-out.
Delivery times & Prices
As a guideline, the approximate postal delivery times are:
Standard Shipping 3-6 Days and starts at $8.95

International orders are sent with Standard Airmail service. 
International Shipping
We do offer international shipping for our customers outside of Australia. Delivery costs & times vary depending on the country the parcel is being delivered to and the delivery method chosen by you. Please contact us for International shipping costs.
Payment
We make payment easy, choose which option is best for you. Paying with credit card or your PayPal account if you would prefer to pay with a bank deposit we make that easy too. All the information you need for bank deposits are as follows:
Commonwealth Bank: BSB: 062 329 Account Number: 1034 0787
All order will be shipped after funds have cleared.
Just to let you know Bake It Easy uses PayPal services for all our payment transactions this helps us to protect your privacy, we do not store or handle any of your credit card details (please refer to our privacy policy).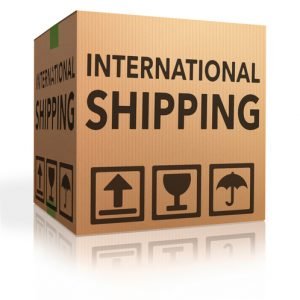 Processing your order
An e-mail confirmation will be sent to your e-mail address after placing your order and a tax invoice will be included in your delivery. Once your order has been packed and sent out, you will receive an email to inform you that you order has been sent.
Tracking Orders
We DO NOT offer tracking numbers for any orders with Free Shipping. With standard and express shipping a tracking number is included and you will be notified via email with your tracking information so you can track the status of your order.
Incorrect address or unclaimed orders
For any orders that have been returned to us due to an incorrect address or because it was not collected from the post office and returned to Bake It Easy, there will be a postage cost to be re shipped. It is the responsibility of the customer to ensure that the shipping address provided is correct & that the parcel is collected.
If your order has not arrived please contact our customer service department for assistance
Refunds and Returns
If for some reason you are not happy with the product you have purchased you will need to notify us within 7 days of receiving your order. We will refund the cost of the product but ask you to return the item and it must be unopened and in its original saleable condition and we will refund the cost of that item (shipping cost will not refunded). If a product was damaged in shipping we will refund the cost of the damaged item or send you a replacement at no extra cost. We always ensure that we pack your order with the greatest of care and consideration of safety.
There is no refund for items for hygiene reasons include but are not limited to food products, fondant, cutters, moulds, edible prints, tubes, decorating tools, cake tins, chocolate transfer sheets.
Gift Voucher 
Bake It Easy offers $20, $50 or $100 gift vouchers with a use by date of 3 years from date of purchase. With your purchase of a gift voucher you have two options. We can send you a printed gift voucher with free standard shipping so you have something to give as a gift or we can send it to you electronically that so you can download and print it off yourself.